Carlos King Got Joseline Hernandez A New Job!
The Puerto Rican Princes, Joseline Hernandez, has reportedly landed a new job doing what she does best.  The former Love & Hip Hop Atlanta star will be starring in her own reality series "Joseline Takes Miami" and I can't wait!
The show will be produced by former Real Housewives of Atlanta producer Carlos King.
Carlos King is the producer that carried Porsha Williams off the stage after she dragged Kenya by her hair.
And he is also the one that actually injured Porsha after Cynthia kicked her in her lady parts.
And allegedly, he is also the producer behind the rumors of Kandi and Todd and the sex dungeon. He is allegedly the one that told Phaedra that Kandi & Todd wanted to drug Porsha and drag her back to their lair.  Phaedra didn't just make up that rumor off the top of her head, from what I've heard.
The Tea: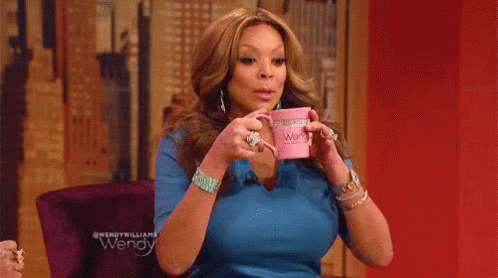 Kandi's husband Todd Tucker and Carlos King fell out after their business deal with Hollywood Divas went wrong.  So allegedly, Carlos had an axe to grind with Todd and used Phaedra (who in turn used Porsha) to do it.
So with that being said…Carlos King definitely has something to prove with this show! He was ALLEGEDLY  fired for his shenanigans on RHOA.  And I say ALLEGEDLY in capital letters because Carlos King did deny being fired and I kind of believe him.
But regardless of whether he was fired, asked to resign, or just outright quit on his own, he definitely has something to prove as a producer.
He recently produced Gucci Mane and Keyshia K'aoir's wedding special, The Mane Event.  But that series wasn't talked about on social media as much as RHOA or even Hollywood Divas. Only the actual wedding episode had a buzz online.  Not that it was a dud.  It was a wedding special, so it wasn't supposed to be salacious.
But with "Joseline Takes Miami" Carlos King has another chance to create TV magic.  He has a star that's willing to do pretty much any and everything for the limelight.  Including violate her custody agreement.
And the setting of Miami is perfect for her shenanigans!
Let's see what he does with this show.  If it lacks real drama and real storylines, like Season 10 of RHOA, then we'll know he's just a regular shmegular producer.  But if it's as turned up and ratchet as the Kandi, Phaedra and Porsha drama he created on RHOA Season 9, then we'll know he really is the man behind the madness that we love to watch on tv.