How SEAL Knew, That Oprah Knew, About Harvey Weinstein's Dirty Dog Ways
What is the world coming to? Just a few days after Oprah wowed the world with her empowering Golden Globes speech, musician Seal calls her out for knowing about Harvey Weinstein's antics and doing nothing to stop it.  He posted this picture to his Instagram account:
SMH.
Taking a jab at Oprah is a sure fire way to dead your career in Hollywood.  So does Seal have some concrete proof that Oprah knew about Harvey Weinstein's perverted ways?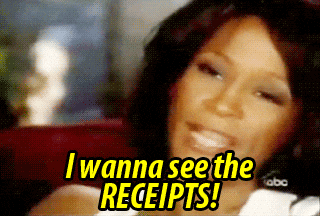 He just might! Remember, Seal was married to Heidi Klum from 2005 – 2014.  And Harvey Weinstein's company, The Weinstein Company, co-produced Heidi Klum's hit reality show Project Runway since it's debut in 2012.
In fact, Harvey Weinstein's wife, fashion designer Georgina Chapman, often appeared as a guest judge on Project Runway.  So Heidi Klum and Seal may have first had knowledge of Harvey Weinstein's sexual misconduct.  And if Seal is saying that Oprah knew about Harvey Weinstein's sexual misconduct, maybe he heard that from his wife who used to work with Harvey's wife!
And remember, Harvey Weinstein co-produced Oprah's movie The Butler, which was released in 2013.  So Oprah and Weinstein have definitely worked together.  And maybe his wife, Georgina, witnessed Oprah's involvement with Weinstein's antics during that time.
Although Georgina Chapman claims to have not had any knowledge at all of her husbands sexual misconduct, most wives know if their husband is up to no good – even if they don't admit it publicly.  So it's very possible that Harvey Weinstein's wife may have confided in Seal's wife about her husband's sexual misconduct and Oprah's knowledge of it!
BTW, Harvey Weinstein was stripped of his EP credit on Project Runway due to the sexual misconduct allegations.  And his now ex-wife, Georgina Chapman, has received an 8 figure divorce settlement (at least 10 million dollars).